From places like "Fantasy Canyon" to Moab to Coyote Buttes, Highest Ground Photography offers unique and seldom seen perspectives of the Colorado Plateau. Canyon Country offers an infinite variety of color, shape, texture and perspective. Browse our collection and find just what you need to enhance your home or office environment.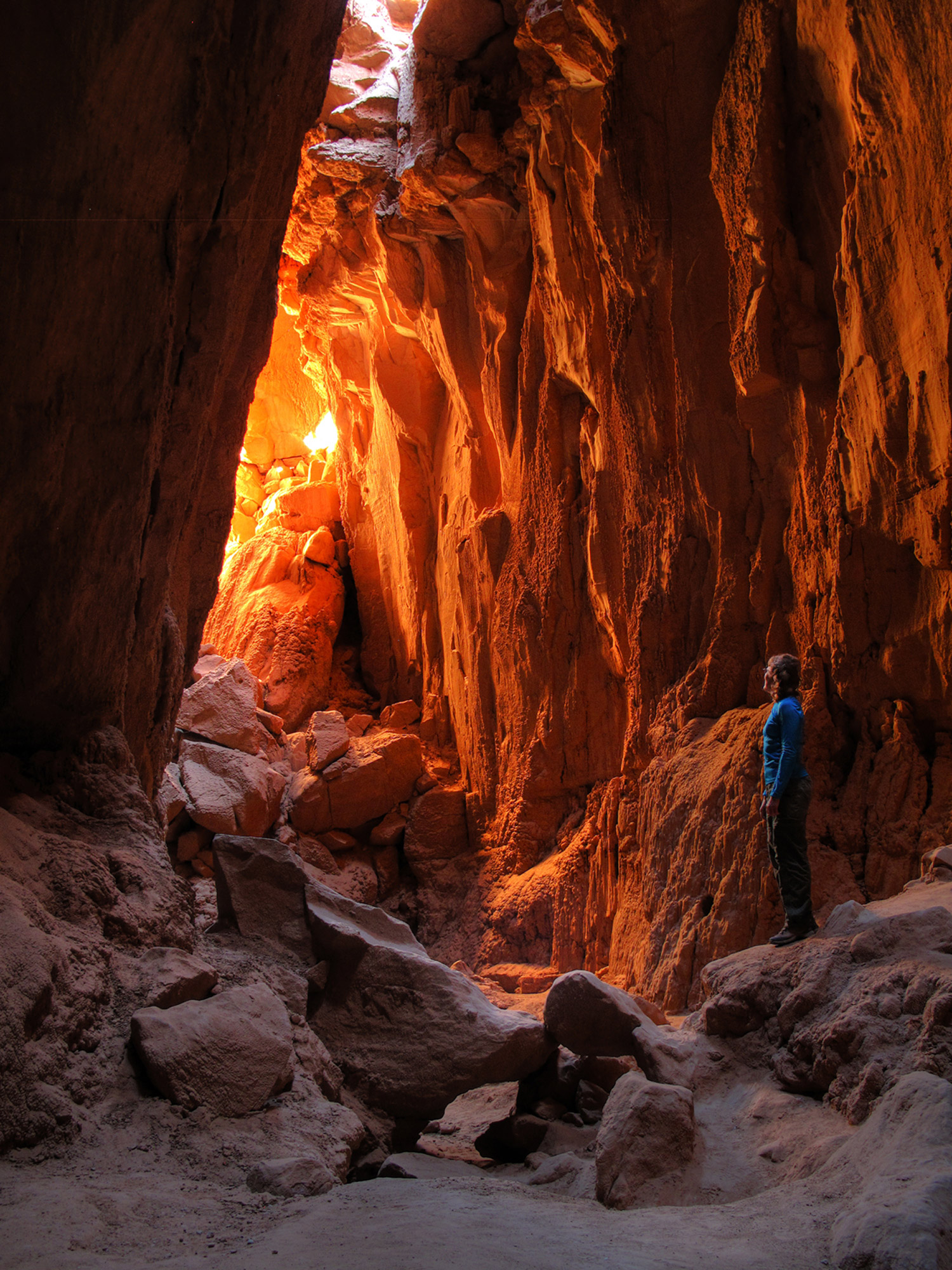 Slot canyons are extremely narrow corridors carved by water & wind in the softer sandstones of the Colorado plateau. Many can only be navigated by employing technical skills similar to rock climbing. These intriguing canyons have become emblematic of the American desert. While photos of Antelope canyon near Page abound (and we certainly have our own share), we also offer an assortment of slot canyon photos that feature canyons rarely featured or seen.
A hoodoo (also called a tent rock, fairy chimney, and earth pyramid) is a tall, thin spire of rock that protrudes from the bottom of an arid drainage basin or badland. Hoodoos, which may range from 1.5–45 metres (4.9–147.6 ft), typically consist of relatively soft rock topped by harder, less easily eroded stone that protects each column from the elements. They generally form within sedimentary rock and volcanic rock formations.